A roundup of Design Storm

– a day long design session – part of D&AD New Blood 16
Some great feedback:
A massive thank you for inviting me to talk, it was my absolute pleasure to be there. I really enjoyed all the other talks and thought there was great turnout, so very well done.
Hayley Redman, senior copywriter, innocent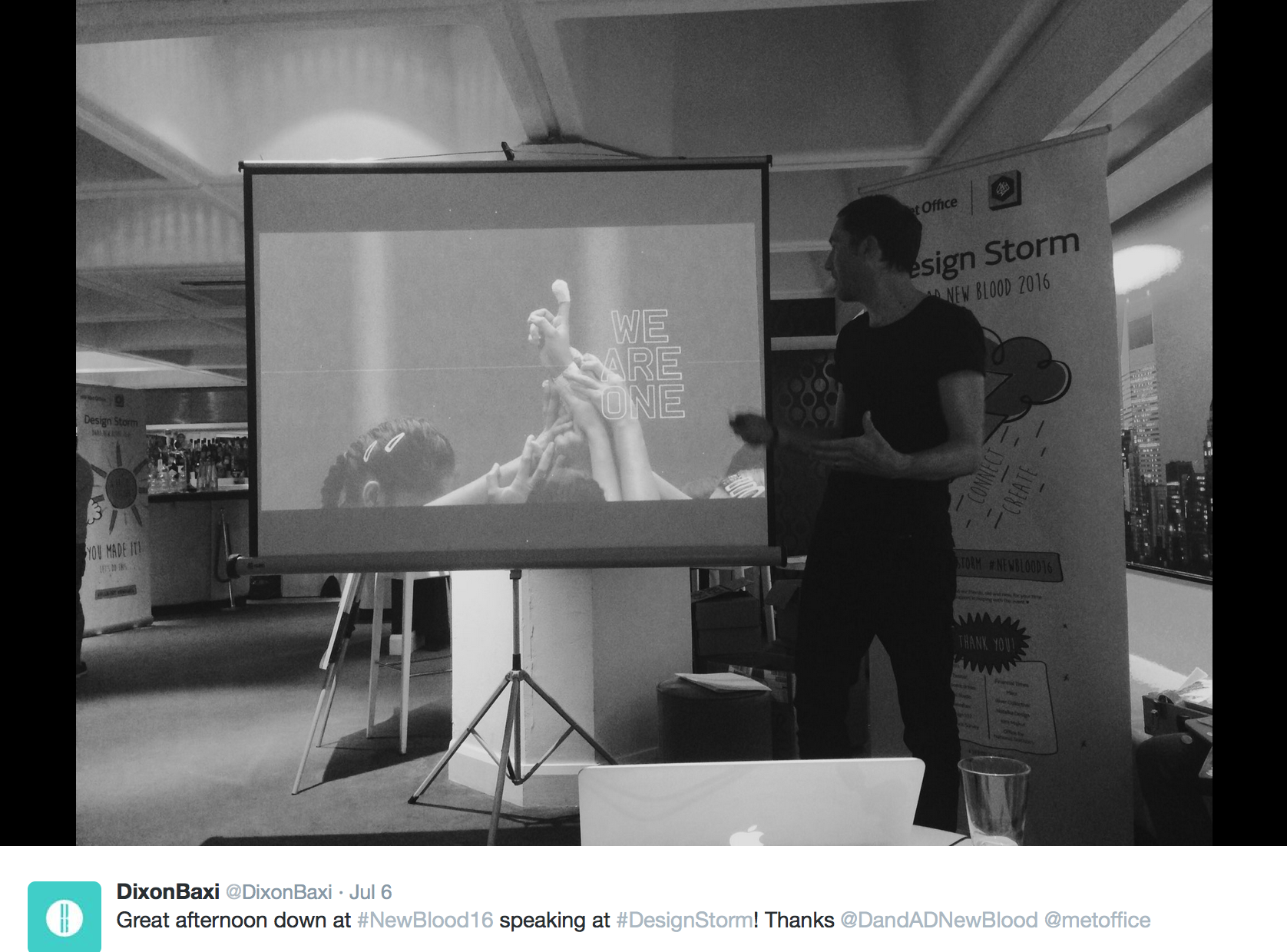 Everyone was very friendly and funny which made it more of a conversation rather than giving a presentation because we felt involved.
Catie Dixon, Student,University of Gloucestershire

…and here's where it all started in 2015…